Scientific response to "normalization of epidemic prevention"
Source: "Notice on Further Strengthening the Current Coronavirus Nucleic Acid Detection Service" on the official website of the National Health Commission.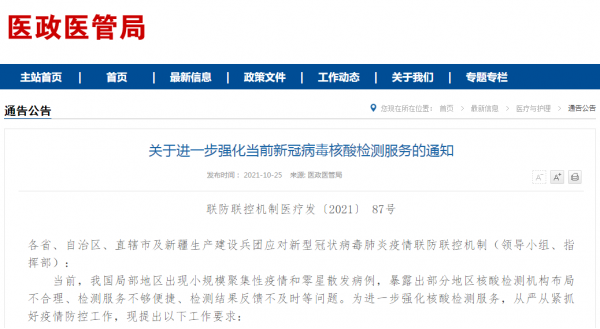 Notice emphasis
● Provide high-quality and efficient nucleic acid testing services
Nucleic acid testing institutions shall provide the society with 24-hour nucleic acid testing services. It is necessary to strengthen the link between nucleic acid sampling, inspection, and reporting. Under the premise of ensuring the quality of the test, the maximum efficiency of nucleic acid testing equipment should be brought into play. On the basis of the prescribed feedback time, the reporting time of nucleic acid test results should be further shortened. In particular, for nucleic acid detection of people who are willing to do all the tests, we must strive to report the results within 6 hours and push them to the masses in a timely manner through information technology. We encourage the provision of rapid nucleic acid testing reagents and supporting equipment for the coronavirus according to the amount of testing in order to reduce waiting time.
Heal Force Mobile PCR Testing Laboratory——Vehicle-mounted Solution
Hereinafter referred to as "PCR Mobile Nucleic Acid Detection Vehicle", professionally called "Mobile P2+ Laboratory". Compared with the shelter laboratory, the vehicle-mounted laboratory is mobile and saves more space, eliminating the cumbersome installation and no need to provide transportation vehicles and hoisting conditions. It not only solves the problem of insufficient laboratory area, but also better solves the risk of pollution. It can respond to the rapid increase in nucleic acid testing in the case of sudden epidemics and achieve rapid response.
Heal Force Mobile Nucleic Acid Detection Vehicle will be put into use
Recently, a brand-new "PCR Mobile Nucleic Acid Detection Vehicle" was unveiled in a well-known domestic hospital. The vehicle body is beautiful and the appearance is magnificent. The vehicle is jointly built by Heal Force Group and Yutong Bus. It is currently being installed and debugged and it is expected to be put into use as soon as possible.
What does the "Mobile Nucleic Acid Detection Vehicle" look like? Next, I will show everyone a closer look of Heal Force Mobile Nucleic Acid Detection Vehicle.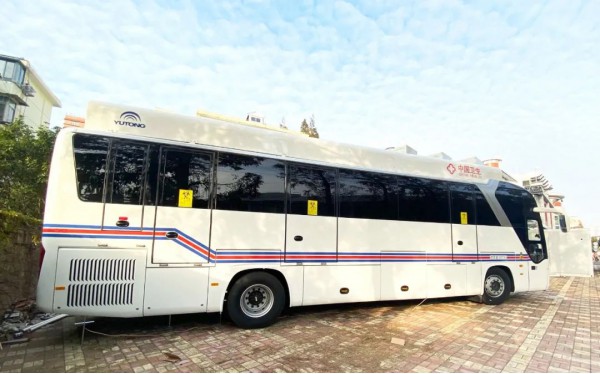 Different from ordinary passenger vehicles, this "PCR Mobile Nucleic Acid Detection Vehicle" is designed according to PCR laboratory standards and built according to enhanced secondary biosafety laboratory standards.
The characteristics of flexibility and simple operation can provide a more comfortable and convenient detection environment, help rapid detection, timely discovery, and on-the-go detection, and improve the efficiency of nucleic acid detection.
Move the Nucleic Acid Detection Laboratory to a Mobile Vehicle
The whole vehicle has a "three-zone division" with exquisite space design and compact layout. It is divided into reagent preparation area, sample preparation area and amplification analysis area, and it has an independent autoclave room.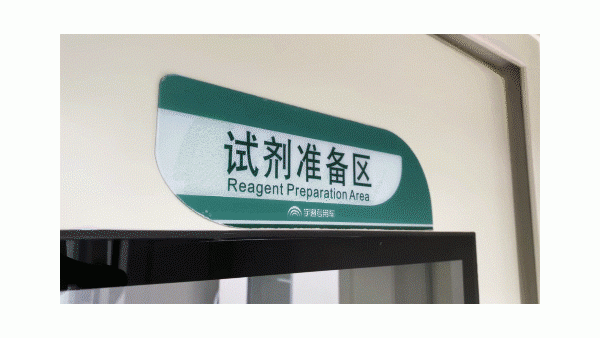 The negative pressure environment in the vehicle, with its own ventilation and air-conditioning system, wastewater treatment system, strong and weak current system, air purification system, etc., has a safety guarantee for experimenters, samples and the environment.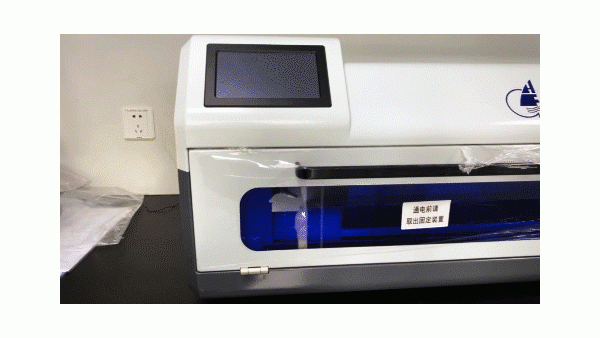 Each experimental area is equipped with an independent buffer room to ensure that the core working rooms are isolated from each other, and the nucleic acid detection work can be completed efficiently.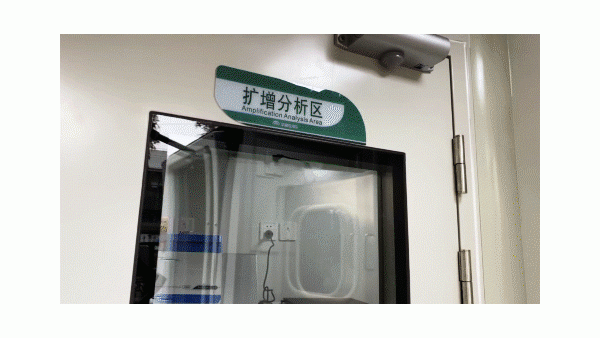 Part of the supporting laboratory equipment display
The vehicle has complete functions and high biological safety. Equipped with A2 biological safety cabinet, automatic nucleic acid extraction instrument, automatic medical PCR analysis system, autoclave and other equipments.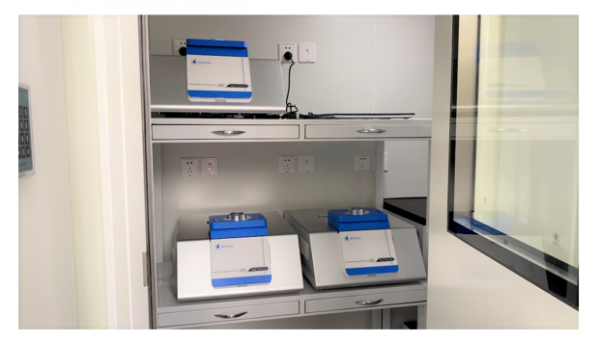 HFsafeLC series Biological Safety Cabinet
♦Large LCD screen.
♦Single fan design of well-known brand, low failure rate, energy saving and environmental protection.
♦For particles ≥0.12um, the filtration efficiency is 99.999%, with life monitoring function.
♦Ultraviolet lamp reservation function: you can make an appointment in advance to set the time when the ultraviolet lamp is turned on.
♦Breeze speed sensor, real and real-time measurement of wind speed.
♦After the glass door is closed, keep running at low wind speed.
HERO automatic nucleic acid extractor
▲Screen display, touch operation, color LCD screen, easy to use.
▲The heating temperature can customize the pyrolysis and elution temperature according to the requirements.
▲Multi-stage adjustment of shaking and mixing, and the shaking amplitude can be adjusted according to the volume of the reagent.
▲Reagent type Open platform of magnetic bead method, each pre-dispensing plate only contains reagents of the same component.
▲The anti-pollution wetted plate can effectively prevent the liquid from falling during operation and avoid cross-contamination.
▲Anti-cross contamination built-in air duct, high efficiency filter, negative pressure exhaust function.
Fully automatic medical PCR analysis system
♦Linux operating system, equipped with A8 processor, running more smoothly.
♦The software is independently developed and designed, and the operation interface is intuitive and clear.
♦LED light source, high-resolution CCD camera, simultaneous collection of fluorescent signals.
♦Military-grade refrigeration sheet, high amplification efficiency, gold-plated module, better heat conduction efficiency.
♦The hot cover adopts a sliding track design, which is convenient and quick to take and place samples.
♦The body is made of 6mm aluminum alloy, which is strong and beautiful.
Contributing to the prevention and control of the epidemic is the social responsibility of Heal Force
In the post-epidemic era, facing the epidemic prevention and control under the new situation, Heal Force pays attention to the market demand for new coronavirus detection products in real time, and can provide you with overall solutions for PCR shelter laboratories and mobile laboratories. In the future, Heal Force will continue to be committed to customer demand-oriented, spare no effort to create more satisfactory products and services for customers, and contribute to the prevention and control of the epidemic.
Heal Force Integrated laboratory overall solution
Heal Force Integrated laboratory overall solution, equipped with a smart IoT cloud platform, is suitable for Heal Force Biological Safety Cabinets, CO2 Incubators, Centrifuges, PCR, Water Purification System, Clean Benches, Low-temperature Refrigerators and other different types of Life Science Laboratory Instruments. It can realize various experimental links including safety protection, sample/reagent processing, sample/reagent storage, disinfection and sterilization. It is suitable for university scientific research institutions, biotechnology, clinical institutions, cell culture, agriculture, forestry and animal husbandry and many other fields.